DEVELOPED THROUGH DECADES OF SKIN AGEING RESEARCH
The combination of specific, natural, marine proteoglycans in Nourella® with Vercilex® food supplement tablets restore diminished concentrations and function of bioactive proteoglycans in human skin and are backed by over 30 years of development and research. The result is improved tensile strength, elasticity, and hydration.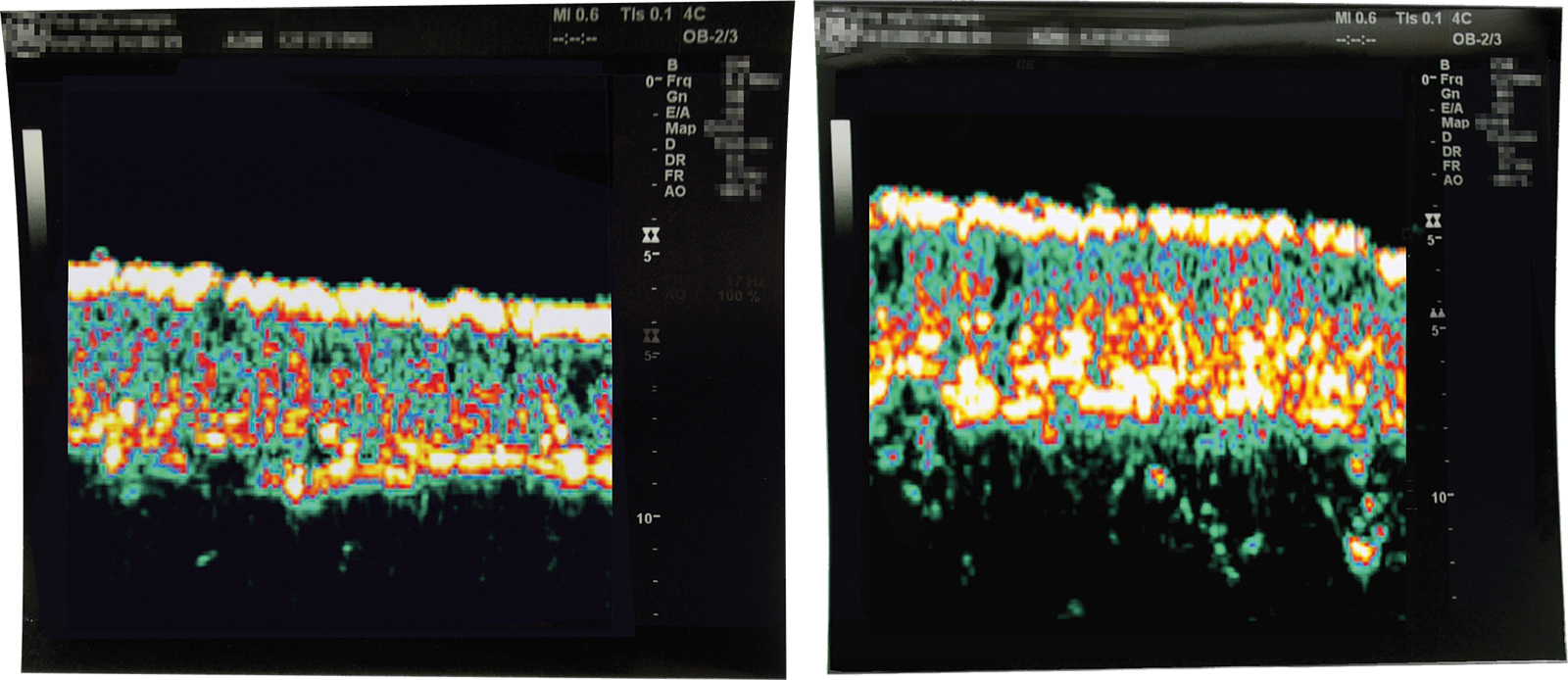 Dermal ultrasound scans carried out over a four month period.
Vercilex®: Proteoglycan Replacement Therapy for rejuvenated skin
Vercilex® was developed by Pharma Medico in Scandinavia and is backed by more than 30 years of research and clinical trials that have resulted in:
Isolating the key proteoglycans involved in enhancing skin fibroblast/keratinocyte activity
Investigating the clinical effects of Proteoglycan Replacement Therapy with Vercilex® on both intrinsic and accelerated skin ageing in humans
Identifying the dose and time needed for Vercilex® to have an optimal therapeutic effect
Verifying the synergistic effect between Vercilex® and topical RetileX-A® to develop a comprehensive anti-ageing approach
Nourella® tablets with Vercilex® are drug-free and made with the highest quality raw materials available using an exclusive, protected enzymatic extraction technology.